Next:
Background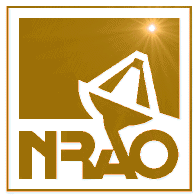 Robert C. Byrd Green Bank Telescope
NRAO Green Bank
Amy L. Shelton
March 27, 2008
GBT Software Project Note 25.4
---
Active Surface Manager FITS File Specification
Abstract:
The FITS format structure is presented for the Active Surface Manager scan data files. The scan data FITS files are permanently archived after each observation, together with the scan data files from other devices selected for the scan.
The scan data FITS files contain a complete description of the Active Surface setup for the observation. This description includes the model filename used by the Active Surface Manager when determining the best fit paraboloid for the GBT's Active Surface.
History
19th February 2003

Initial version (Amy Shelton).

7th March 2003

Added RMS keywords and residual binary table (Amy Shelton).

11th March 2003

Added specifics of residual numbers (Amy Shelton).

29th April 2004

Added specifics of zernike table (Melinda Mello).

27 March 2008

Added ACTZEROV primary header keyword. (Joe Brandt).

10 May 2008

Added specifics of thermal zernike table. Fits version 2.4 (Melinda Mello).
---
---
Bob Garwood
2011-07-22