[an error occurred while processing this directive]

You are not using one of the NRAO proxies.
---
Using the NRAO proxy saves our bandwidth, increases the speed at which your page loads and helps to protect NRAO against viruses.
Please visit this page for instructions on how to use it.
---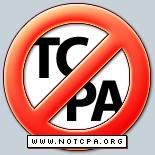 Microsoft and other big business concerns are trying to take away your rights.

This is something you really need to know about.

Read more

And on a slightly lighter note..
Continuing the tradition of google bombing :) Read about Tony Blair who is in my opinion a pathetic loser
Modified on 2007-Aug-03