An Astronomer's Life in San Pedro de Atacama, Chile

Mar 2000 - Apr 2001 A few pictures from when I was living in Chile, working on the Cosmic Background Imager, a pioneering ground-based microwave background experiment.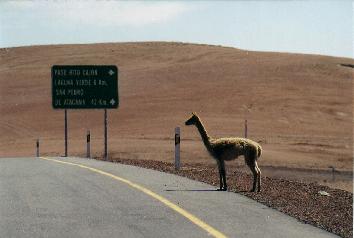 A vicunia on the Jama pass road.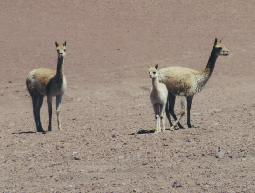 A family of Vicunias near the CBI site on Llano de Chajnantour.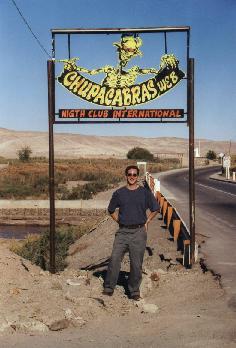 Me, caught in the web of the Chupacabras.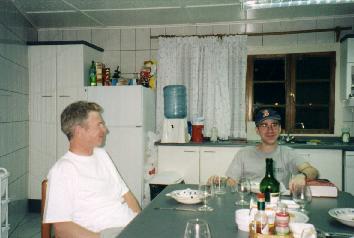 A moment of mirth with Steve Padin and Martin Shepherd in the CBI kitchen.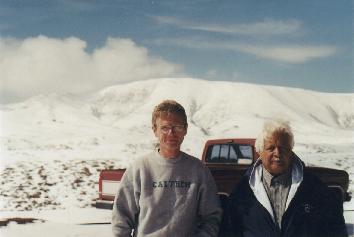 Don Tomas with Steve Padin at the CBI site (Bolivian Winter 2001)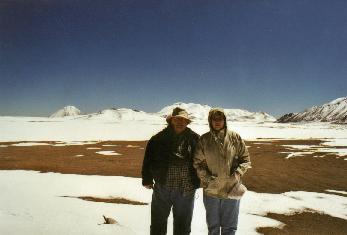 My parents at the site.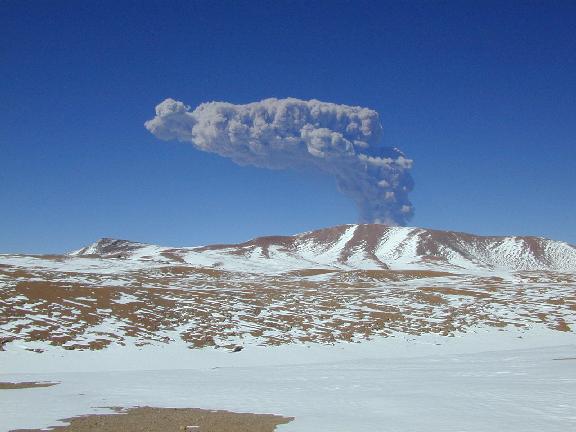 The eruption of Volcan Lascar, July 2000, seen from the CBI site.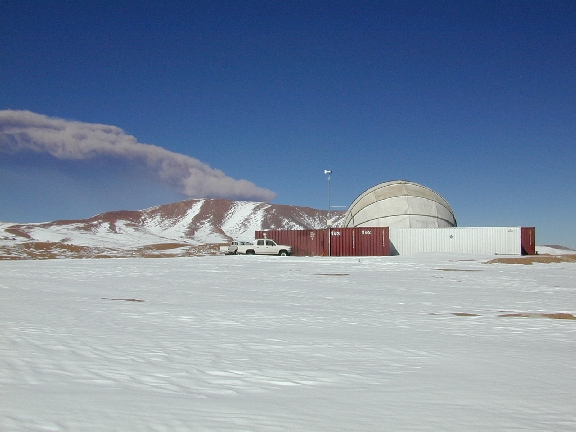 Another picture of the eruption.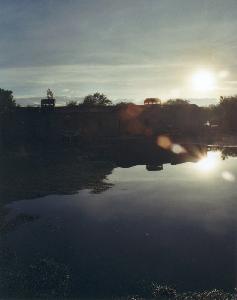 The parking lot of the Casa de Don Tomas in the depths of the rainy season, 2001.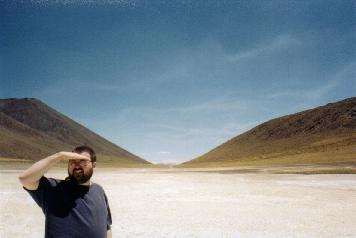 My friend Roger gazing out over the salt flats near Laguna Miscanti.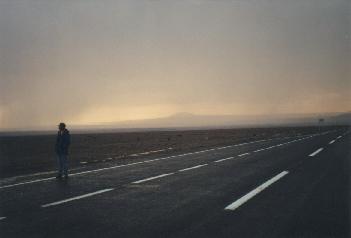 Steve Padin watching a freak thunderstorm blow over the desert near San Pedro.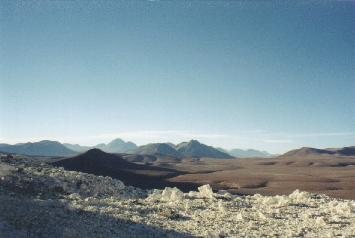 Part of the Llano de Chajnantour, as seen from the sulfur mine on the east side of Cerro Chajnantour.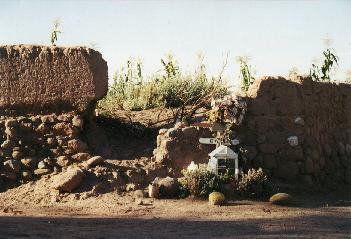 An animita near San Pedro. These are very common in Chile, and are set up to comemorate the loss of a loved one in an accident.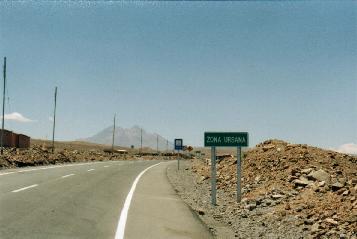 Somebody decided Socaire was an "urban zone".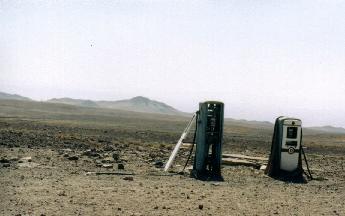 Possibly this was due to the existence of a gas station in Socaire.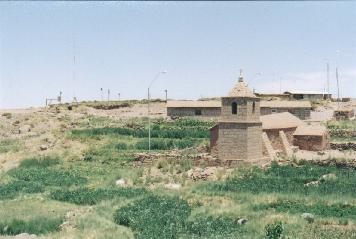 There's also a pretty church there, and some terraces (which you can't see so well here).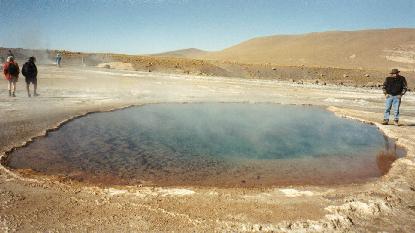 A deep, hot-spring fed pool in the El Tatio Geyser field.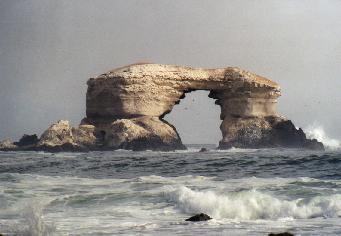 The Puertal del Milliones, an arch of rock in the Pacific near Antofagasta.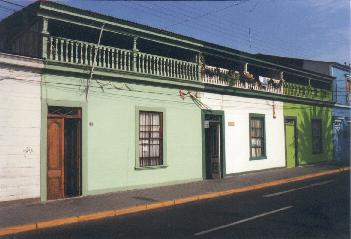 Some colorfully painted buildings in Iquique, a resort city in the north of Chile.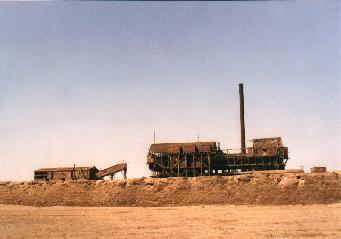 An abandoned Santa Maria sulfate mine outside of Iquique,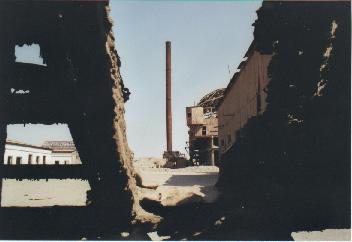 and another view of the abandoned mine.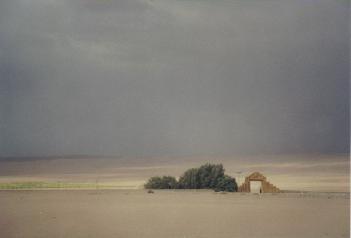 An oasis settlement in the Atacama desert outside of Iquique.