Next:
Introduction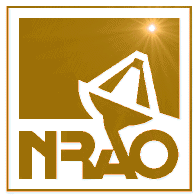 Robert C. Byrd Green Bank Telescope
NRAO Green Bank
Toney Minter
3rd December 2001
GBT Software Project Note 17.2
---
Creating A Device Setup Glish Script
Abstract:
This document is intended for a commissioner who wants to add a new device setup glish script to the GBT's observer interface (GO). The methodology of how to create a device setup glish script is covered. A review process for inclusion of the glish script into the Monitor and Control software system is also presented.
---
---
Bob Garwood 2011-07-25